I work with a variety of different presenting concerns including anxiety, depression, intrapersonal and interpersonal struggles, and stress management. My clinical interests are in family of origin, trauma, attachment issues, OCD and working with athletes. I work from a psychodynamic, person-centered approach and integrate different modalities based on individual need to meet my clients where they are and to help facilitate change and reach their goals.  Through building a compassionate, authentic, and non-judgmental therapeutic relationship, my clients can feel safe and vulnerable to discuss their deepest struggles.
With this increased self-awareness and understanding of how our pasts influences our current behavior and relationships, my clients can learn how to tolerate and express their thoughts and feelings in new and more adaptive ways. My hope is that they will learn to accept that their experiences are a gift and can give them perspective and meaning.
I believe the strength it takes to change, heal, and grow already exists within us. We can't control what happened to us, however, we can choose how to live in the present and embrace the possibilities of what lies ahead. I'm honored to walk along side of my clients in their journey of healing, self-discovery, and growth.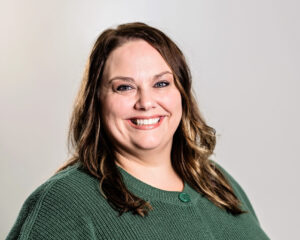 About the author:
I am a mother of 2 boys, 13 & 16 years old, and a 3 year old miniature cockapoo. When not attending my kids' activities, you can find me doing photography, gardening, biking, and watching women's sports, especially basketball and volleyball (currently…Go Hawkeyes!). My favorite vacation and something I try to do every year, is head to the beach for a solo trip before it gets too hot.