I am currently in my second year studying School Psychology at the University of Memphis and plan to graduate with my Mater's and Education Specialist degrees in the Spring of 2025. I am originally from Des Moines, Iowa and I attended the University of Iowa for my undergraduate degree. I received a Bachelor of Science degree in Neuroscience with a minor in Psychology. While at the University of Iowa, I worked in two research labs that were investigating delirium in older adults and developmental psychopathology in children, respectively. I decided to pursue a graduate degree in School Psychology after finding my passion for working with children as a result of my time in the developmental psychopathology lab. I plan to pursue a career in a local school after I graduate and I can't wait to help support children to reach their greatest potential in and out of the school setting!
My husband and I moved to Memphis in August of 2022, and he is in his second year of optometry school at the Southern College of Optometry. We love to play board games, explore nature, and play with our cat, Goose! I am also a big Star Wars fan and have recently reignited my love of reading. In my free time, you can often find me curled up with a Star Wars book and Goose in my lap.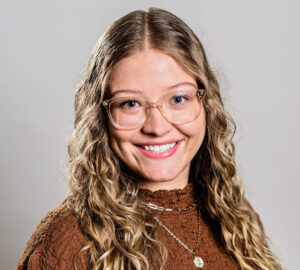 About the author:
Zoe-Ella is an intern with GBS. She currently offers psychoeducational evaluations and individual therapy for children and adolescents.