I was born and raised in central Pennsylvania and have been all over the country since! I attended undergrad at Susquehanna University and went on to earn a PhD in Clinical Psychology from the University of North Dakota. I spent my time in graduate school researching eating disorder treatments. After 4 years in the cold weather of the Plains, I moved to Florida for my clinical internship at the University of Florida. I went on to practice psychology in the DC metro region for 12 years, and in the last 2 years have settled down in TN, out on a farm with my husband, kiddo, and animals.
I specialize in working with children, adolescents, and families. I also enjoy working with adults and couples. My clinical specialties include treating Anorexia Nervosa, OCD/ Anxiety, Hair-pulling/ Skin-picking, emotional dysregulation, self-injury, and chronic suicidality. I'm trained in Cognitive Behavioral Therapy (CBT), Maudsley Family-Based Treatment (FBT), Exposure with Response Prevention (ERP), Dialectical Behavior Therapy (DBT) and Radically Open DBT (RO-DBT).
I'm intensively trained by Behavioral Tech and am board certified by the DBT-Linehan Board of Certification™. I completed the inaugural intensive training in DBT-child in 2018. I also completed my intensive training in RO-DBT in 2018. I'm certified by the Behavior Therapy Training Institute (BTTI) of the International OCD Foundation and by Train2Treat Eds in Maudsley Family-Based Treatment for adolescent eating disorders.
I'm licensed in Virginia, Florida, and Tennessee and a member of PsyPact which allows me to see clients via telehealth from all over the country.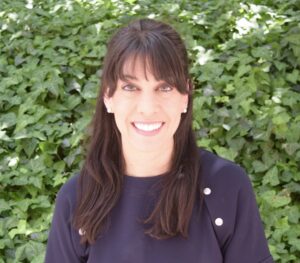 About the Author: 
Joanna Marino, PhD is a Licensed Clinical Psychologist and Linehan Board Certified-DBT Clinician™. In her small amount of free time, she enjoys pilates and sleeping. She also spends a lot of time trying to convince herself that she doesn't need another dog. She and her family are usually outside on an adventure or finding deals at Costco.